More videos!
The latest videos from tvOS 15 are now available in Aerial 3.0, including videos from Patagonia, Grand Canyon, Scotland and Iceland.
A simplified yet more powerful UI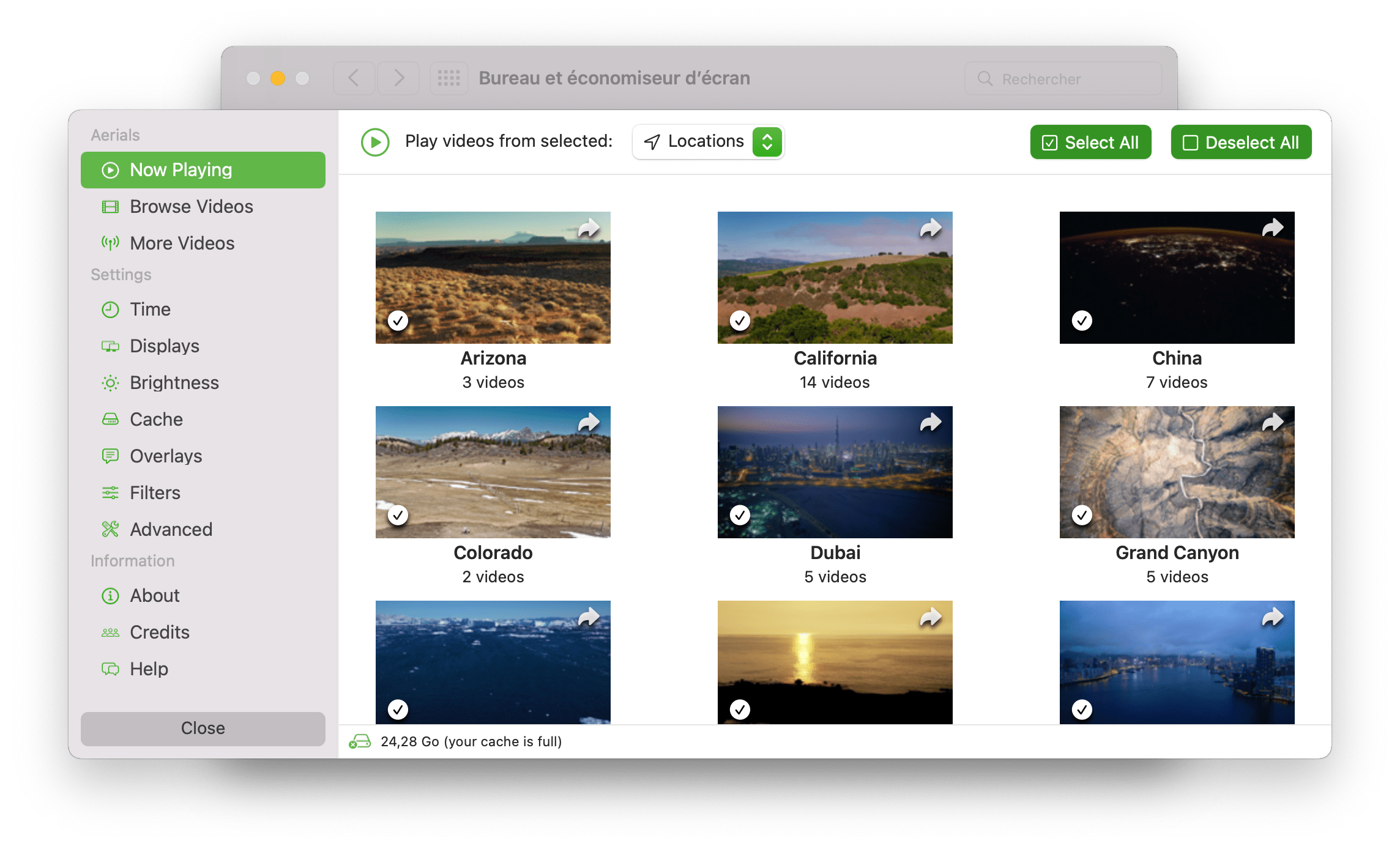 Aerial 3 refines the UI introduced previously by simplifying it. All options are directly accessible now, and more importantly, you can make multiple selections of things you want to watch. Want to see videos from Iceland and Patagonia? Two clicks will do it now! You can quickly change what you want to see and Aerial will react to it, updating your cache as needed.
---
Support for storing your videos pretty much anywhere
Thanks to Apple's changes to macOS Monterey, Aerial can now again let you pick where you want to store your cache folder. This includes internal drives, external drives and network shares!
And if you have multiple users on the same computer, you can finally share the same cache. Just specify the same location on each, and you are good to go!
---
More overlays! Including Apple Music and Spotify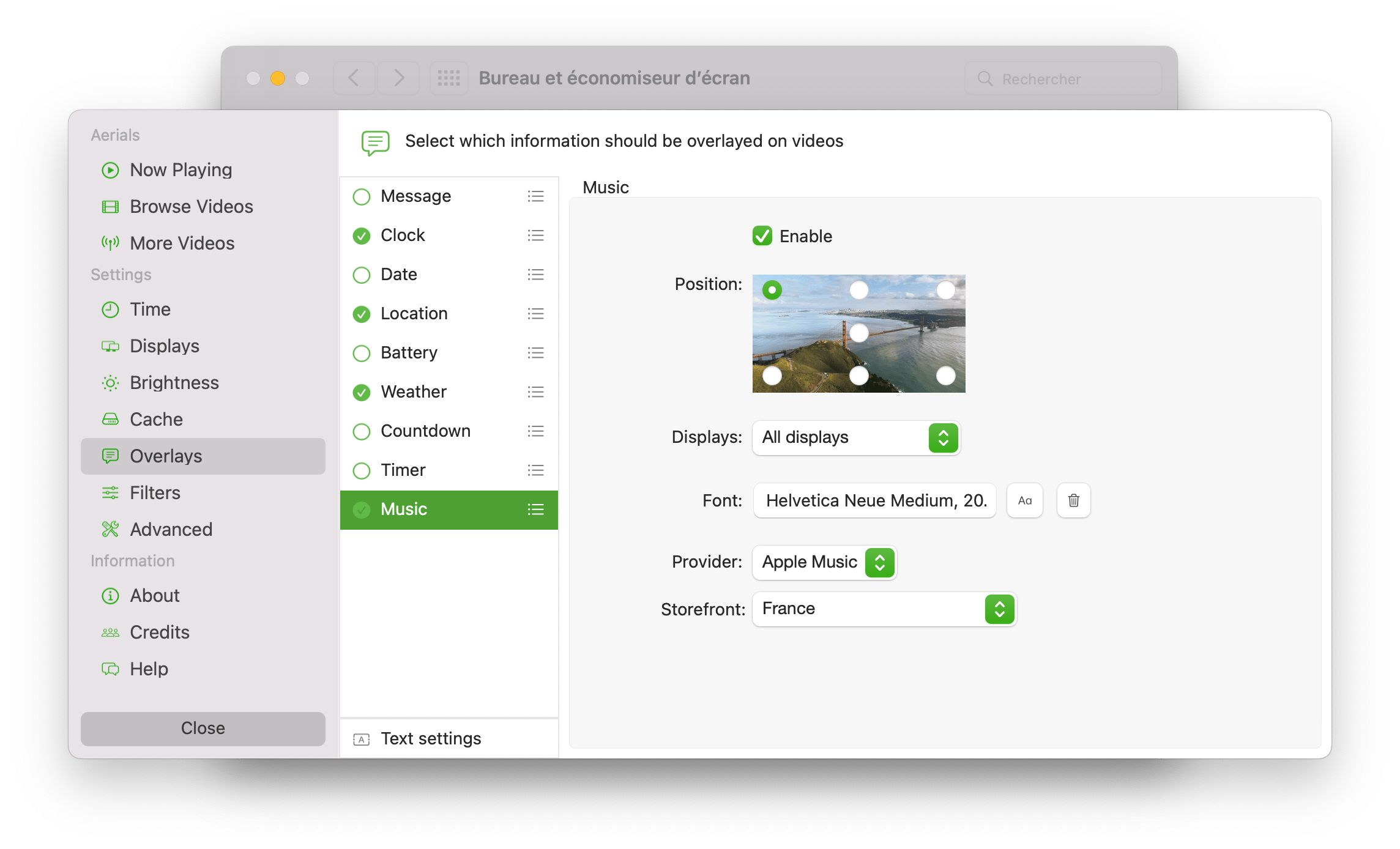 New overlays are available to be displayed, including support for both Apple Music and Spotify, to see what's currently playing in the background while your screensaver is playing!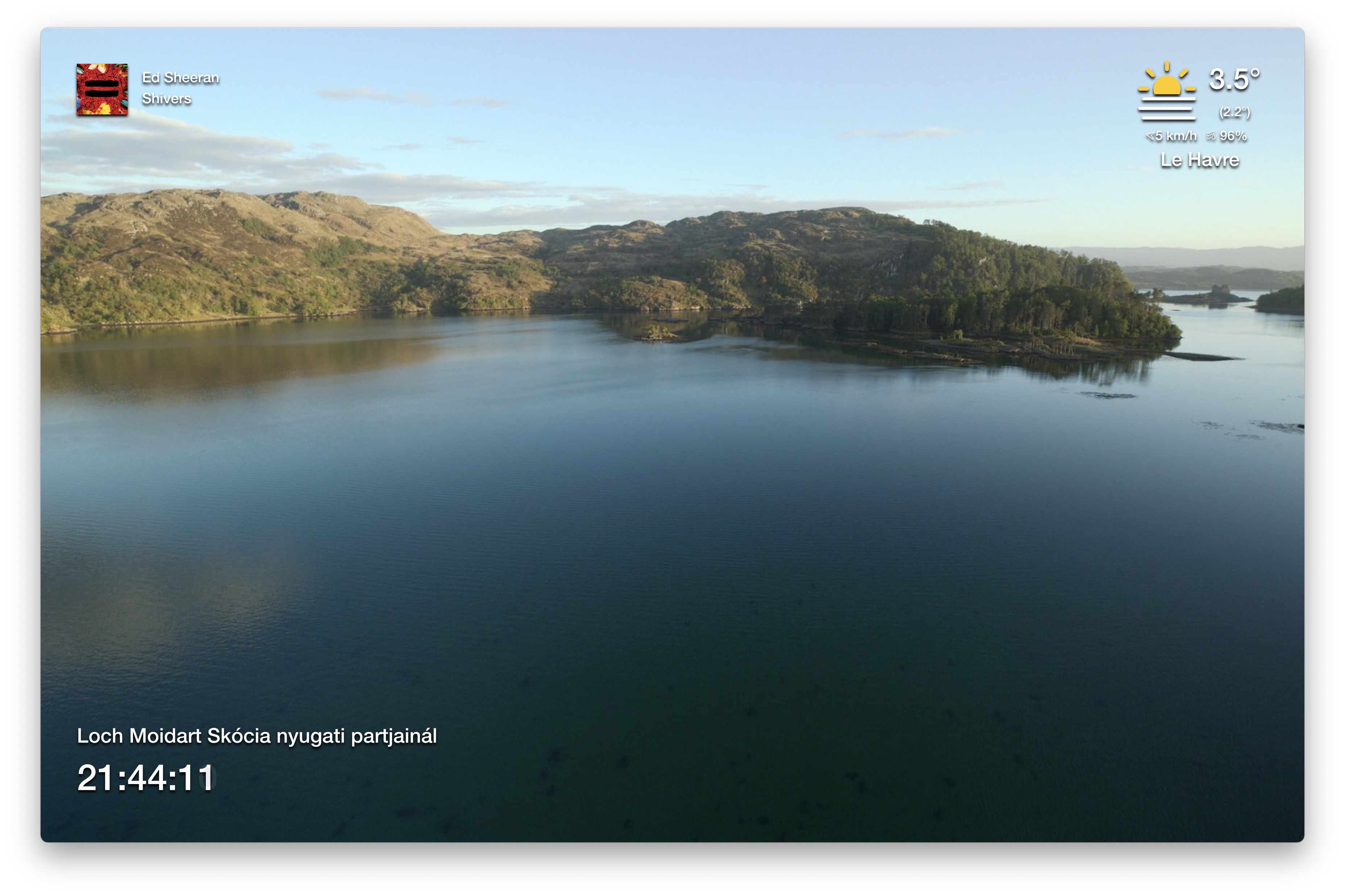 You can even see the album art!
---
New video packs from Josh and Hal
On top of the 20 videos that Joshua Michaels & Hal Bergman gifted to Aerial, they are also releasing new video sets from Monterey, New York and the American Southwest.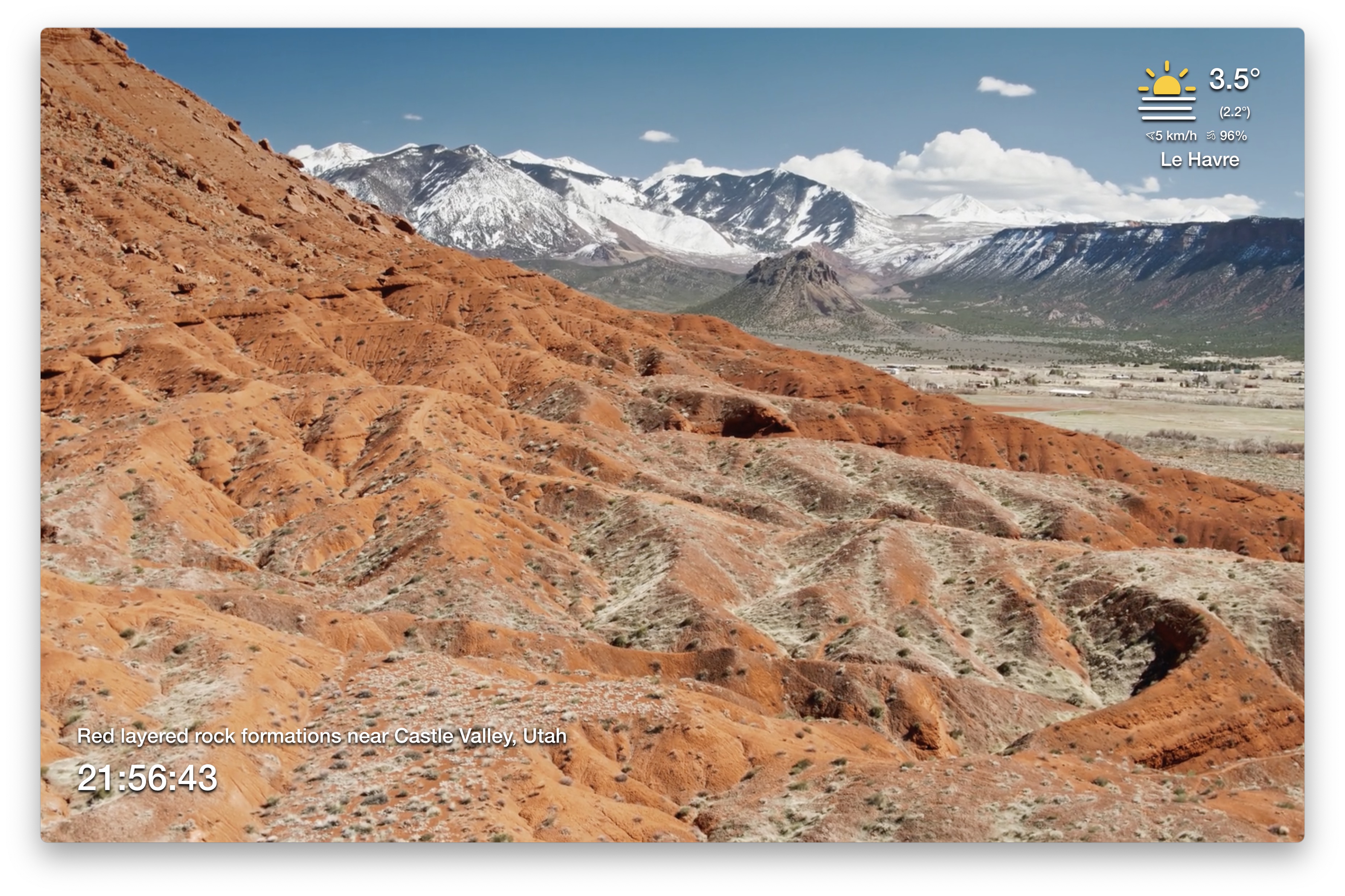 More than 4 hours of video content, all in 4K, mastered to both look great and take as little space as possible. Those videos are similarly paced to the "classic" Aerials from Apple, so they just look right at home in Aerial.
Special thanks to Josh & Hal for their support of Aerial. Please consider supporting them by checking the video packs they have created especially for Aerial on their website.